Marriage
"Since God created him man and woman, their mutual love becomes an image of the absolute unfailing love with which God loves man."- CCC 1604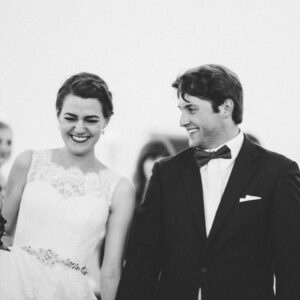 Marriage is one of the most profound and exciting ways in which people experience the living God in their everyday lives. Through the love spouses show for one another and in the ways they bring this love to the world, in their children and by way of service, marriage becomes a beacon of hope in an often troubled world. It is important that couples do not simply coast into marriage without having the opportunity to discover and to claim for themselves their identity and purpose as husband and wife.
At St. Anne's Parish we offer a mentorship program called "Witness to Love" that will prepare couples for healthy, vibrant, lifelong, Christ-centred marriage. Please contact the parish for preliminary information about marriage and booking our facilities at least six months in advance.
If you are struggling in your marriage or facing divorce, separation, or annulment, please contact us. Saint Anne's Parish and the Diocese of Saskatoon have people and resources to help you. You don't need to face this alone.
To book the church or hall for your wedding, please contact:
Darlene Fix, Parish Secretary
306-931-4700
d.fix@saintannes.ca

For other marriage information and support, please contact:
Clark Jaman, Coordinator of Evangelization and Adult Faith Formation
306-931-4700 ext.224
c.jaman@saintannes.ca