Kids 4 Christ uses games, songs, and other activities to build and deepen children's relationship with Jesus Christ. Children ages 3 to grade 3 gather once a month to participate.
For more information or to sign up contact Patti at p.pasloski@saintannes.ca or call 306-931-4700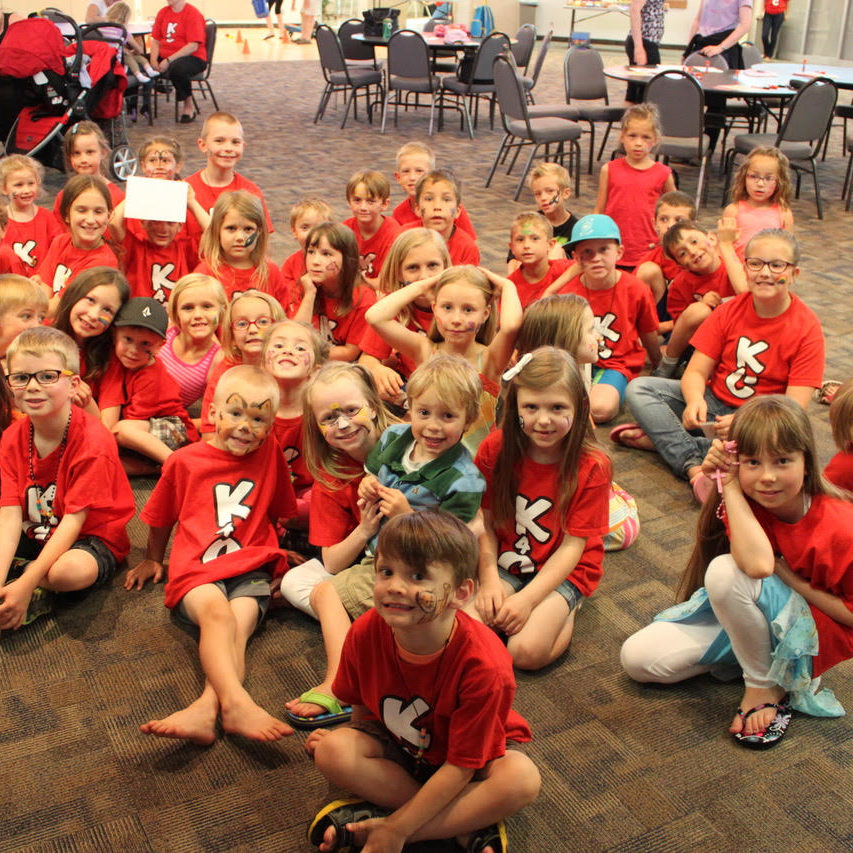 We believe…
That children have a special place in God's heart.
That Jesus calls even the little children to have this special relationship with Him.
That children can grow in their love and trust for God through a meaningful relationship with parents and peers.
That children must respect and obey their parents and other significant persons in their life.
That parents, being the prime movers in the child's life, have the primary responsibility of guiding, teaching, and instilling Christian values.
That the pre-teen stage of a child's life are crucial formative years, and that Christian values and attitudes can be absorbed and encouraged during these years.
In the innocence, purity, and simplicity of children; and that God's plan is to preserve and enhance this nature rather than it be eroded by the ways of the world.
That children have a strong need for acceptance and belonging; that they need and desire to have caring and loving friends and playmates.
That children need a healthy concept of themselves, which may be enhanced by their parents, school and parish.
That our children's God-given gifts and talents need to be recognized and nurtured in a healthy Christian environment that is fun and life-giving.
In bringing up the young child in the ways of the Lord and to be responsible at home and in school.
That K4C needs the support of parents who are essential to its success.
Upcoming Kids 4 Christ 2022/23 Events:
Sunday, October 2nd @ 1:00 pm
Sunday, November 13th @ 1:00 pm
Sunday, December 11th @ 1:00 pm- Jesus' Birthday Party!
Sunday, January 8th @ 1:00 pm
Sunday, February 12th @ 1:00 pm
Sunday, March 12th @ 1:00 pm (CANCELLED)
Sunday, May 7th @ 1:00 pm
Sunday, June 11th @ 1:00 pm